Season Everything Under The Sun
All-Purpose means our signature spice blends can go on anything. Made using all-natural & organic herbs add deliciously fun flavors to any dish in one simple step! 
Shop Now
Explore Recipes
Whether you're a seasoned pro or new in the kitchen there's something for everyone!
Recipes
Everything bagel seasoning
Our Everything Bagel Seasoning goes quite literally on - well, just about everything! With less sodium and more herbs than the competing brands you can add a toasty crunch to anything from pastas and fish to popcorn and breakfast favorites like eggs and avocado toast. 
Shop Now
Small Batch blends From Our Family To Yours
While imitators suffocate flavor with excess salt and artificial preservatives we look to transform everyday meals into something special. As a family owned and operated company we never have - and never will - compromise on quality or flavor. That's why all of our signature seasonings are blended to perfection using all-natural and organic ingredients that will never clump up or lose their fresh flavor.
Our Story
The best spices I've ever tried in my life! Perfect combinations of ingredients, superb addition to any dish & awesome customer service!
Elena Helms
What a great find! I just purchased them at our local arts & crafts festival & they are fabulous. Used them on burgers & home made french fries so far. Just delish! Highly recommend them!
Emily Hansa LaPier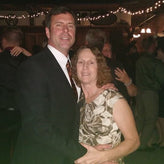 Kissed by the sun spices are on the top of my spice rack. You were number 1# choice on my Christmas list this year.
Timothy D Bunn
Got the Grill and Thrill pack and decided to get the large containers. THANK GOODNESS I did. Every one of them is amazing. I use them on everything, eggs, veggies, salads, potato, meat, the works. It has taken the guess work out of fast meals because they always turn out tasty!!!!.
Amy Hashemi
Literally use their spices every single day! You cannot go wrong with any product!! I use them with steak, seafood, chicken, veggies.. everything!!
Brian Mackay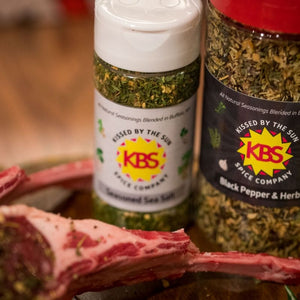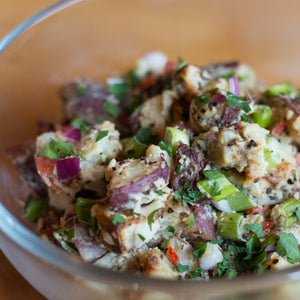 KBS Low Sodium Salt n Pepper
Shake what ya KBS gave ya! Included in this flavorful duo is our best selling Seasoned Sea Salt and Black...
Learn more
What makes our blends different
All-Natural
Using all natural dehydrated herbs means our spice blends will never clump or lose their fresh flavor - even years after opening.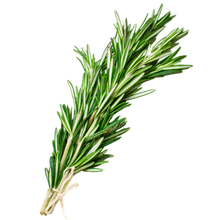 All Purpose
Quality spice blends should be as versatile as they are tasty. Use any one of our seasonings for everything from meats and veggies to fish or popcorn.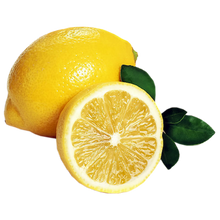 Low-No Sodium
Contrary to what's on most grocery store shelves, more sodium does not mean more flavor. Half of our blends contain no salt while the rest are low in sodium content.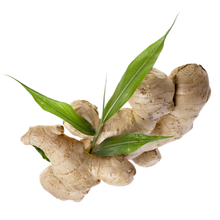 Vegan, Paleo, keto friendly
Whether your cutting carbs, fat, or are vegan/vegetarian our blends are a game changer in helping achieve your dietary goals with no fat, calories, or sugar.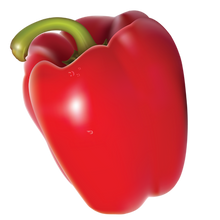 GLuten Free
Packaged in our facility in Amherst, NY all our Kissed by the Sun blends are 100% gluten free and pose no chance of cross containination with wheat.  
NO MSG Or artificial preservatives
Our blends contain no msg, preservatives, or harmful caking agents typically found in most mass produced seasonings. 
Recipe Videos
Subscribe to our Youtube page for the latest in deliciously fun recipes from the Kissed By The Sun Kitchen!